It's no secret that America's population is quickly aging. As individuals across the nation are growing older, more and more of them expect to remain at home rather than move into assisted living facilities. But what does this mean for those who need extra help with everyday tasks? 
Many homebound seniors contract healthcare agencies to provide them with caregivers on a daily basis. Unfortunately, the healthcare industry is facing a shortage of caregivers, potentially leaving many elderly Americans without the care they need. 
In this article, you'll learn more about the American caregiving crisis, what it means for healthcare agencies, and what companies can do to put an end to this crisis.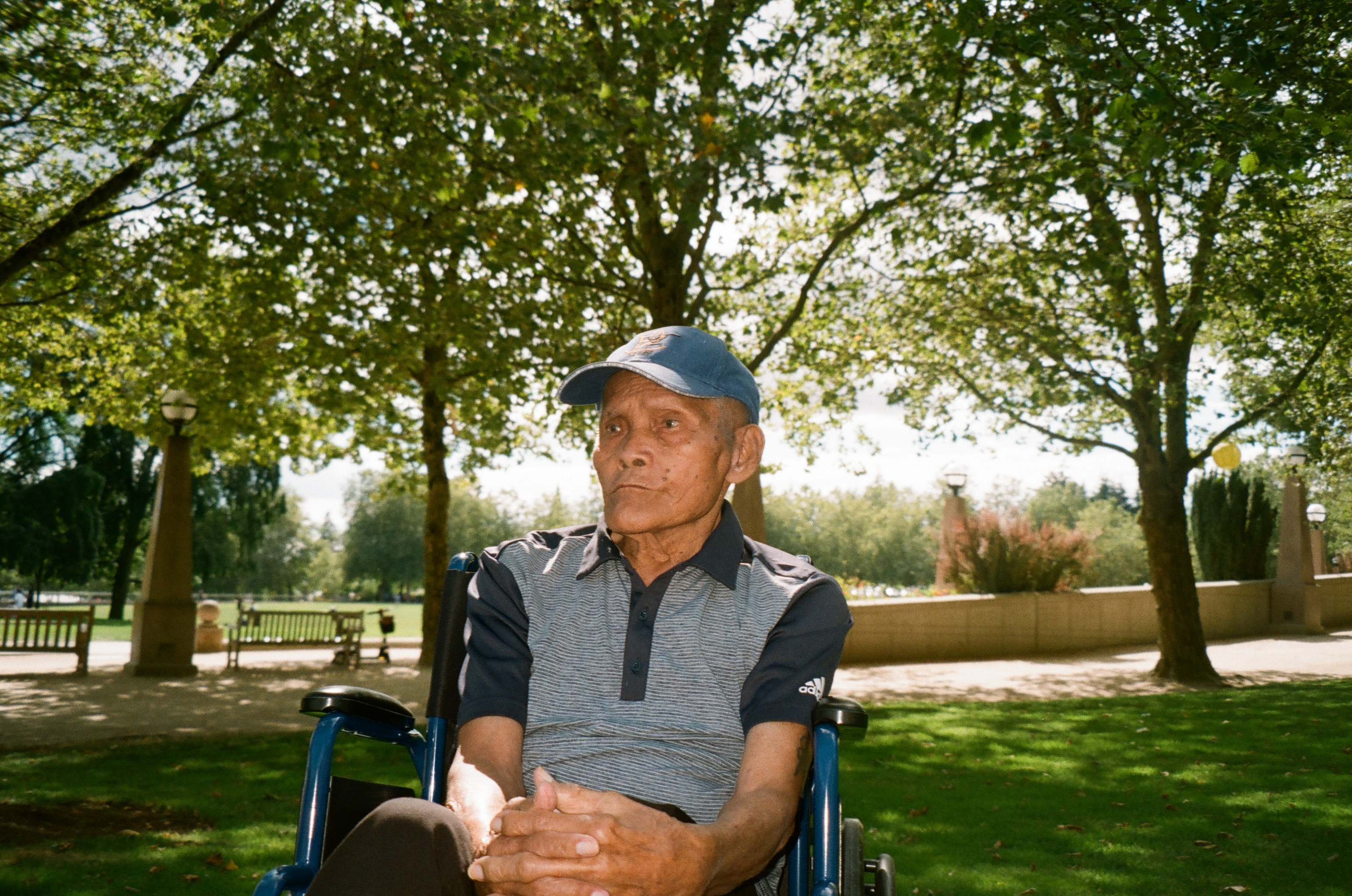 What is the American Caregiving Crisis?
Do you often think about what you will do or where you will go when you are no longer able to care for yourself? Even if you don't think about this regularly, many elderly individuals in America do, and many of them are quickly finding that the solution isn't as easy as they thought it would be, leading to the beginning of a crisis which will affect many more demographics than just senior citizens.
America is aging, as the largest generation, the Baby Boomers, begins to enter their 70s and 80s in the 2020s.  Americans are also living longer than ever before, with many living into the first decade of their hundreds. Not only are Americans aging, but one study by Home Health Care News found that 90% of Americans would prefer to age in their home rather than head to an assisted facility. 
Another study by the Office of the Assistant Secretary for Planning and Evaluation (ASPE) found that 95 million Americans will require the help of a home healthcare agency by 2060. The problem is most home healthcare agencies are already stretched thin, often remaining perpetually short-staffed and unable to find more suitable recruits to provide care. 
Healthcare agencies have struggled to meet the challenge, and American elders and their families are facing the consequences. The combination of all of the above factors is causing a situation which has been referred to as the American Caregiving crisis. 
As a result, many Gen Xers and Millennials who are full-time employees have to leave their job, taking unpaid leave, to care for their ailing family members. A study performed by Yahoo revealed that 1 in 3 Americans have already left their job to care for family members or plan to do so within the next few years. 
Some employees try to balance both, cutting back hours while caring for a loved one. While this might seem like a good idea, the demand placed on family members is heavy, both physically and emotionally, and they often become ill themselves. 
One study by Financial Professionals Group (FPG) found that 40% of unpaid caregivers who were tasked with working a full-time job and providing care died before the person they cared for did. Thus leaving their loved one without a caregiver and fewer family members for the burden to fall on than before. 
Not only is the caregiving crisis affecting the mental and physical well-being of many Americans, but it is also harming the overall American economy. Those who try to balance caregiving and their job often miss work days or need to shorten their hours to provide care permanently. This lowers their output and leaves employers in a tough spot as employees who are also caregivers can be distracted at work and tired.
But this isn't just about the employers, as so many Americans are leaving their jobs entirely, resulting in a shrinking U.S. workforce. As more and more seniors require help, the problem will only increase. Experts predict that up to $500 billion of the US GDP could be lost by 2030 due to labor shortages in all industries due to employees being forced out of their jobs to provide care for loved ones.
This pending shortage will not just affect certain industries, rather, it will cripple the US across the board. This staggering loss in GDP can lead to long-term economic instability for all Americans, even those who don't have to leave their job to help a loved one.
What Can Healthcare Companies Do About the Caregiving Crisis?
As you can see, the caregiving crisis is a dire situation that must be addressed, sooner rather than later. But what can healthcare agencies do to halt the caregiving crisis?
There are several solutions that can be implemented now by healthcare agencies to push off the impending crisis, and we've broken them down for you below.
1. Foster a Better Work Environment for Caregivers
One of the leading reasons contributing to the shortage of caregivers is how the job is portrayed. These jobs are often presented as not very flexible and low paying, something which NPR has found led many caregivers to leave the industry or not look into it in the first place. 
While it may be true that caregiving isn't a glamorous job, many in the industry find it to be fulfilling. And because of the odd hours, it is a job that can fit around other responsibilities such as childcare. 
Through innovative products like Perry, healthcare agencies can now offer caregivers more than just financial compensation. Perry aligns incentives across caregivers and healthcare agencies to create a win-win for all. Caregivers are rewarded with non-monetary bonuses such as gift cards and have access to flexible scheduling. In return, healthcare agencies can provide a higher quality of care while increasing caregiver retention, billable hours, and more. 
Agency owners can also use Perry to advertise open or uncovered shifts to caregivers, allowing them to pick up extra shifts when they are available and increase their take-home earnings. 
Beyond using Perry to create a better work environment for existing employees, it's also important for healthcare agencies to advertise open caregiver positions  in a different light– by emphasizing the good parts of the industry rather than the bad. 
Agency owners might also consider offering part-time positions at their agency. These positions can be more attractive to potential employees who previously brushed off caregiving because they don't have the availability for a full-time position.
2. Work to Lower Employee Turnover and Increase Retention
The healthcare industry is plagued with the issue of frequent employee turnover at a rate of over 20%, which can leave companies reeling as they try to sift through the shrinking pool of potential employees to replace those that leave. It's best to avoid relying on a shrinking workforce and instead work to increase current employee retention. 
Census.gov predicts that by 2030, senior citizens will make up 21% of society, meaning healthcare agencies need to work to increase their agency headcount now, as 2030 is only a few years away. 
Therefore, increasing employee retention can help agencies tackle the caregiving crisis by shrinking the gap between those who need care and available caregivers. 
The best way to increase employee retention is to learn why your employees are leaving in the first place. How can this be achieved? It's simple - by asking leaving employees to conduct an exit interview or fill out an exit survey.
Many employed caregivers are deeply passionate about their work and the individuals they serve. So when they start leaving in larger numbers, it's essential to consider what aspects of their role within your agency may be causing dissatisfaction. Identifying and addressing these issues can lead to positive improvements.
Finding and correcting the reason behind employee turnover can prevent the departure of valued employees from happening, as well as remedy some of the reasons future employees may want to leave. 
Some of the broad reasons caregivers report for leaving a specific healthcare agency is due to low pay, low appreciation, and burnout from the job.
Perry plays a pivotal role in addressing these challenges by fostering an improved work-life balance. It empowers employers to list additional shifts when one caregiver calls out, while also motivating employees to pick up these shifts by providing enticing rewards to those who step up.
3. Improve Caregiver Recruiting Tactics
Beyond retaining employees, healthcare agencies should focus on enhancing their recruitment strategies to attract more potential caregivers to the industry. With caregiver demand outpacing supply, agencies must elevate their game to draw in the caregivers they require.
Perry not only retains healthcare agency's current workforce but also serves as a powerful recruitment tool. By encouraging existing employees to refer friends and family in exchange for valuable incentives, Perry helps agencies build talent pipelines filled with qualified, enthusiastic candidates.
This seemingly simple act can have a significant impact. A 2021 survey found that 57% of employees experienced increased job satisfaction when working alongside friends, with 22% reporting heightened productivity in such scenarios.
By harnessing the power of employee referrals through Perry, you not only enhance your agency's productivity but also contribute to alleviating the pending healthcare workforce crisis – all without adding extra workload to your plate.
4. Improve Training for Healthcare Workers
In addition to bolstering employee retention and recruitment efforts, healthcare agencies should prioritize the enhancement of their employee training programs, creating opportunities for career growth within the organization.
Studies have shown that increased employee education directly correlates with higher levels of employee loyalty and job satisfaction. This, in turn, can significantly reduce employee turnover rates. Agencies can facilitate this growth by either covering the costs of educational courses or partnering with affiliated vendors to offer discounted training opportunities.
Given the pressing caregiver shortage, agencies may also explore the establishment of pipeline programs in collaboration with local training institutions known for producing qualified caregivers. By forging a direct path from these training programs to your agency, you can secure a steady stream of qualified candidates before they seek employment elsewhere in the healthcare industry.
5. Improve Relationships Between Managers and Caregivers
A major reason that many employees leave a caregiving job is because of a direct manager that they can't get along with. In fact, poor employee/manager relations are the cause of over 40% of employees leaving their positions. 
Therefore a healthcare agency should make it their priority to work on increasing the relationships between management and employees. Perry can help open communication between the two parties and make approaching a manager more accessible when it is necessary. Perry offers in-app chat tools, allowing caregivers to speak directly with supervisors when needed. 
Furthermore, employees should have access to a clear process for addressing interpersonal conflicts with fellow employees or management. This process should delineate the appropriate contacts and steps to take to ensure a comfortable work environment. Potential solutions may involve counseling led by upper management or, when compromise is unattainable, facilitating a transfer to a different manager.
Importantly, if employees frequently voice concerns about a particular manager, a procedure should be in place to investigate the matter and ascertain whether the manager is contributing to the issue.
6. Invest in Innovative Products to Optimize Your Workforce
The truth is, our society is aging, and despite efforts to enhance employee retention and recruitment, healthcare agencies might still grapple with a shortage of potential candidates.
This scarcity can be addressed through innovative approaches, both in the roles offered within your organization and in the workflow processes. Utilizing apps like Perry to alleviate the workload of various employees can help prevent future staffing challenges from overwhelming those who remain in your company, even as others depart.
When employees leave your agency, it can be tempting to redistribute their responsibilities, but this can quickly lead to burnout among current staff as they strive to pick up the slack. That's why it's crucial to embrace innovation wherever feasible, even when you're currently fully staffed, as you can never predict when a vacancy may arise.
While healthcare will always rely on human workers, there are numerous support roles that can be streamlined or reduced in number thanks to apps like Perry. Perry offers assistance with various tasks, from employee scheduling to recognition and beyond.
Moreover, if your agency struggles to find suitable candidates for support positions, investing in a product like Perry to bridge the gap can maintain the contentment of employees and upper management until an alternative solution is devised.
By innovating various aspects of your operations, your current employees will enjoy a more efficient and user-friendly approach to their work. This can not only enhance employee retention but also attract new talent to your agency.
7. Don't Wait, Make Changes to Your Healthcare Agency Now
To proactively address the looming caregiving crisis, healthcare companies must act swiftly rather than waiting for the crisis to reach its full intensity. With each passing year, the situation grows more pressing, and there's no justification for delaying improvements to counter the crisis.
Moreover, potential federal regulations may be on the horizon, possibly leading to increased government reimbursements for healthcare industries. To fully capitalize on these future programs, your company must have the necessary infrastructure in place well in advance of their implementation.
By positioning your agency as one of the pioneers in enhancing policies and flexibility, you can attract top talent from other companies, boost your revenue, and contribute significantly to mitigating the American caregiving crisis.
How Perry Can Help with America's Caregiving Crisis
Perry is an innovative platform created specifically for healthcare agencies. Designed with caregivers in mind, Perry has all the capabilities needed to make your employees feel valued in their jobs each and every day. 
With Perry's advanced features, including incentives for punctual clock-ins and outs and filling uncovered shifts, it ensures your employees stay on track, and all available shifts are covered, guaranteeing patients receive the care they need.
Perry also elevates the appeal of the caregiving industry by offering incentives for employee recruitment and fostering better communication between managers and employees. Additionally, Perry empowers your existing staff to become recruiters for your healthcare agency, enabling them to refer friends and family for caregiver positions.
Moreover, Perry alleviates the burden on management staff, particularly in scheduling, shift coverage, and recognizing employee achievements. All of these benefits are packaged in an intuitive app that is rapidly revolutionizing the healthcare sector.
Ready to Engineer Your Healthcare Agency for Success?
Every healthcare agency in the U.S. can benefit from the increased employee satisfaction and retention they gain by using Perry. And there is no reason to put this off when the American healthcare crisis is approaching quickly. 
Contact Perry today to learn how it can be your ally in putting an end to the caregiving crisis and elevating your healthcare agency to new heights!
All numbers, figures, or financial information stated in this document are provided as estimates and should not be relied upon as accurate representations. The estimates are subject to change and should not be considered as financial or legal advice.